We Do the Job Right the First Time
When traumatic family or personal emergencies occur, you will need a creditable and dependable company to clean and remove the bio-hazardous waste from the scene. Bio & Trauma Scene Clean-up is that company. Unlike a 'typical contractor', we are open 24/7 and expertly trained in the cleaning and removal of bio-hazardous waste. We are the best crime scene clean-up company in Utah and pride ourselves in doing the job right the first time.
We specialize in crime scene cleanup in Salt Lake City, West Valley, Draper, Magna, and the rest of Northern Utah. Our skilled technicians understand exactly how to handle the cleaning process while meeting a high standard of service. We recognize that your purpose for calling a crime scene clean-up company isn't something you anticipated or want to think about. When you work with us, we will respect your home, schedule, and privacy at all times.
Same-day Estimate & Service
Our crime scene cleanup business model can be described in four simple steps:
When tragedy strikes, we take care of the cleanup, so you can focus on the things that are important.
We show up when we say we will.
We do what we say we will do and do it for the price we quoted you.
We do the job right the first time.
We offer same-day estimates and service for our Utah customers. If you have experienced a crime or other unfortunate accident in your home or business property, you can't afford to wait for days on professional crime scene cleanup services. You need someone who is ready to act quickly and provide thorough blood clean-up for all types of cases.
Bio & Trauma Scene Clean-Up is on call every hour of every day to offer these valuable services across Northern Utah. Just give us a call and we will be on the scene quickly to assess the situation, offer a complete quote, and begin our work whenever you are ready.
As a professional crime scene clean-up company in Utah, we have experience providing thorough and professional treatment for difficult situations. Click on the links below to learn more about some of our available services.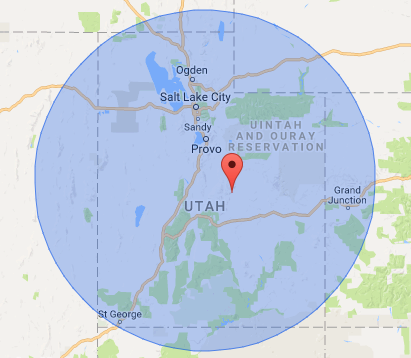 Bio & Trauma Scene Cleanup
Justin and his partner gave us the most incredible service during a very trying time.
Nobody wishes to discover a loved one deceased and having to deal with the aftermath.
The service that they provided was such a relief in a trying time. But their CARING nature is what really puts them over the top.
I would highly recommend them for anyone that unfortunately would be in need of this type of service.
Kent Sase
I have seen the work that this company does with such a sensitive situation and they performed extremely well. They were very professional with the actual clean up as well as very understanding towards their clients. I was very impressed with the rate at which they were able to take care of the clean-up as well as the quality of work that they do. I would recommend them to anyone who is in need of their services
Our family certainly appreciate the professionalism, compassion and expertise of the services recently provided by this state of the art company. From the first initial contact with them, development of next steps and their follow up we realized they knew their business and allowed our family to be at peace. I would honestly recommend them just as the Provo Police Detectives recommended them to us.